Humara Bajaj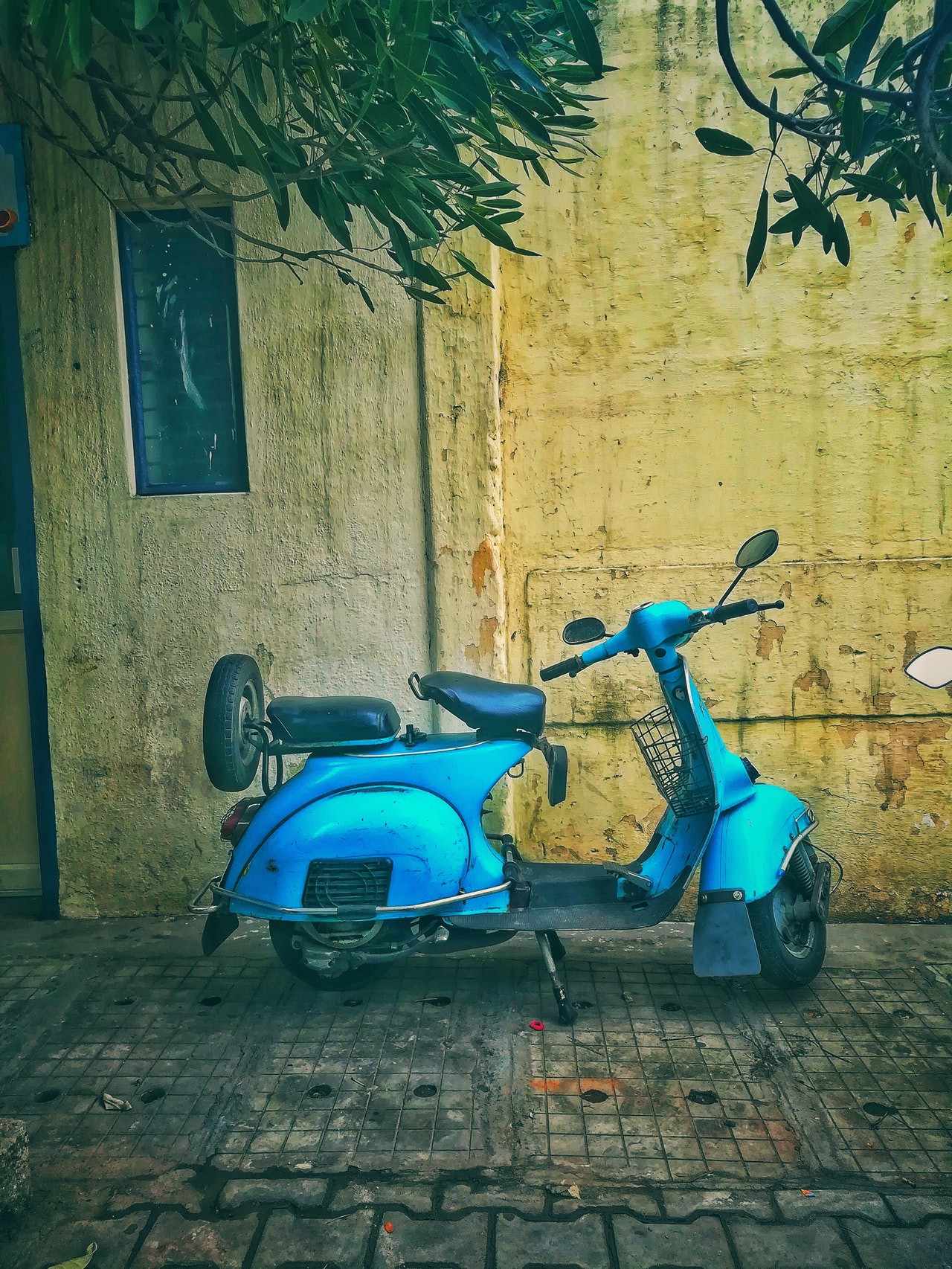 The year was 1984 and I was 10 years old. We were living in a railway colony in Kharagpur (West Bengal). My dad took a 2-day trip to Bilaspur, Madhya Pradesh. I vaguely remember that there was great anticipation till he returned. He had gone to pick up his new yellow Bajaj Super scooter.

My father was posted in Bilaspur in 1973 and he had pre-booked his Bajaj scooter before my birth and even before it had begun to be manufactured! It was not uncommon for people to book a scooter as soon as a child was born — for a girl, it was the perfect dowry gift and for a boy, it could become his mode of transport in his adulthood. The production of the two-stroke 125cc motor scooter would only start in 1976. The booking fee was Rs 250 and the waiting period, 10 years!

When my father got the news that the scooter was now ready to be handed over, a potential buyer immediately offered him twice what it cost — Rs 10,000 for a scooter that cost around Rs 5000. But the Bajaj scooter was not just a scooter, it was the ultimate status symbol for every middle-class Indian family. From the time the scooter arrived it felt as if our lives had been transformed. Our family had moved up the social ladder!

I think I could divide my growing up years into two parts: pre Bajaj and post Bajaj. After the scooter arrived, family trips to friends became more frequent and enjoyable. There was no need to haggle with a cycle-rickshaw-wala. I remember there were times when we would walk for several kilometers when the rickshaw fare increased to more than Rs 3. When we visited our parents' friends I looked forward to spending more time with my own friends as we could return late at night on our scooter. I would sit in between my mom and dad. My elder brother would often follow on his bicycle. What was meant for two would accommodate three and sometimes four! No one wore a helmet and no fines were levied for a scooter that carried upto four people. Hum do, Humare do aur Humara Bajaj was our family tagline.

During weekends, I remember my dad spending hours cleaning the scooter. The spark plug was an integral part and we all knew how to clean it carefully. A spare one was always kept handy to replace the old one on the rare occasions when the scooter had a starting problem. The first thing we tried when the scooter was hard to start was to put it on its stand, tilt it a bit and give it a good kick. It worked like a charm. It was equivalent to the reboot that we do for our computers today!

I remember going to the local vegetable market with my dad on weekends. I saw my dad carefully picking up vegetables, haggling with the vendors and returning with a bag full of vegetables which he would carefully place in front of him on the space next to the leg brake.

My dream was to be able to drive the scooter. Changing gears was the toughest part. The first gear moved to the front and then it had to seamlessly move to second in the opposite direction. This was an artistic performance that required a lot of practice. But once I mastered it, I decided to get my license. Slowly, I started to practice driving it regularly, especially when I started taking private tuition. I would pick up my friend from his house and we would go for our tuitions together. The scooter felt heavy because the motor was to one side and I was skinny. But when I saw most of the other students come for tuition on their bicycles while I zoomed by on the scooter, I felt a sense of pride.

I remember the scooter serving us faithfully till my father retired. It travelled from Kharagpur to Bilaspur to Hyderabad and finally to our hometown Errattupetta (Kerala) after my father's retirement. It was finally given away to my uncle after using it for a decade after my father's retirement. I was told that the scooter was finally scrapped in 2011 — it had faithfully served us for over 25 years!

The Bajaj Super produced by Bajaj Auto was part of every Indian middle-class family from 1976 to 2006, when production was discontinued. The prime cause of the Super's demise was the arrival of motorcycles led by Hero Honda whose "Fill it — Shut it — Forget it" promise completely changed the dynamics of the two-wheeler business in the country. Interestingly, the scooter that was an aspirational object for the rising middle class in the 80s and 90s made a comeback in 2021 when Bajaj Auto decided to return to the scooter market, albeit with e-scooters. For most of us, the scooter has become synonymous with our childhood, just like the Humara Bajaj advertisement on the Doordarshan TV channel. It remains in the hearts and minds of an entire generation.