A Timeless Campaign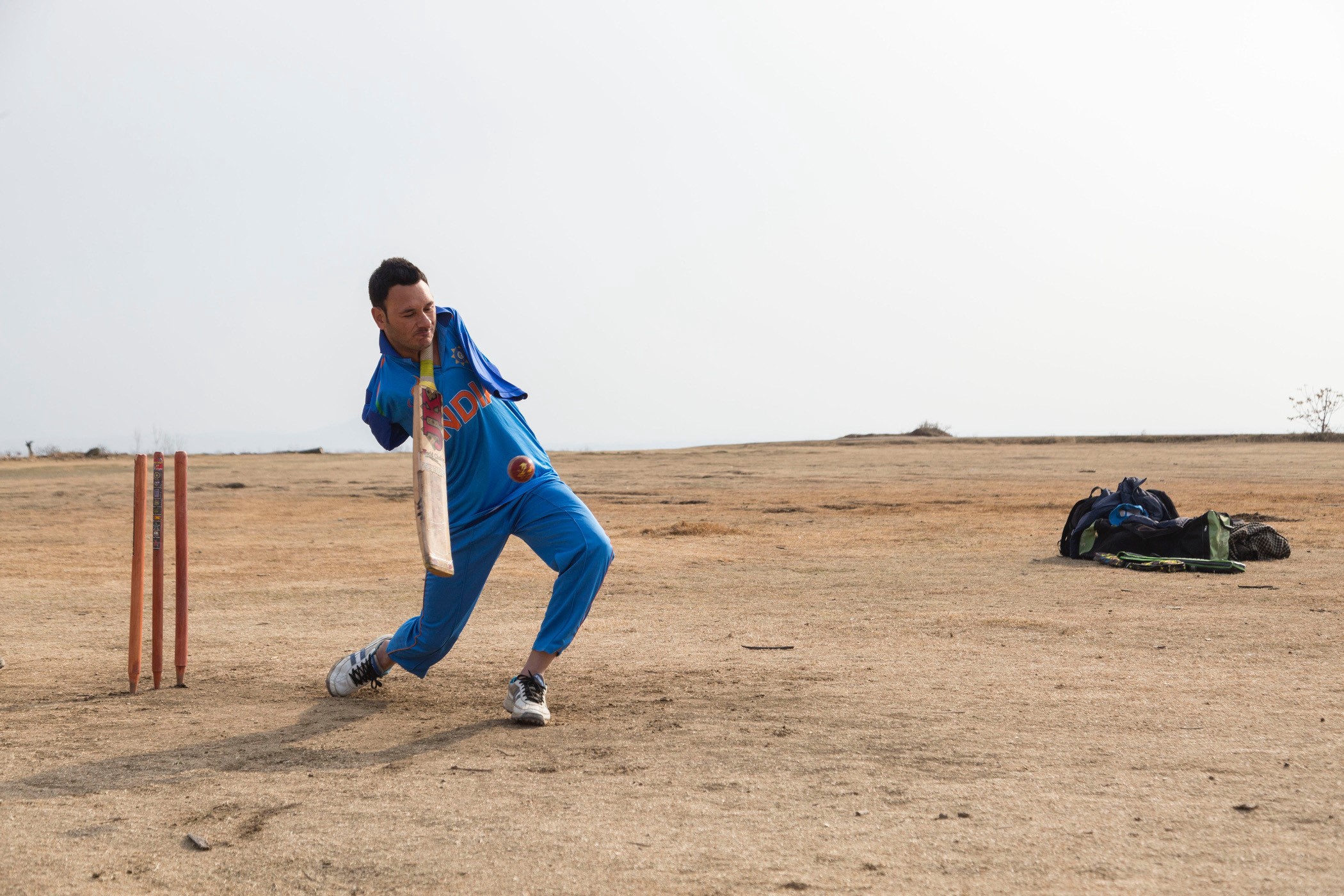 Every campaign has a start and end day. Our new photo campaign "Everyone is good at something" has a start date (2 April 2021) but no end date… or at least we believe so. We believe the campaign should continue until we have a truly inclusive India — an India where the rights of Person With Disabilities (PWD) are understood and upheld by everyone.
How does one sensitize an entire country to the rights and realities of the disabled? By combating ignorance about disability on multiple fronts.

The India Inclusion Summit (IIS) is an annual gala in Bengaluru that has been highlighting disability and inclusion for the past 10 years, with its mascot called Inclu and the slogan "Everyone is Good at Something" (EGS). The people behind IIS conceived another initiative that is the opposite of this centralized, urban, one-time, in-person event per year: a decentralized, digital, continuing program that encompasses all areas, rural and urban, and spans the whole year.

The online EGS campaign (named after the IIS slogan), which was slated for a kick-off on April 2, World Autism Awareness Day, was inspired by Humans of New York. It's a sort of Humans of India — with disability. A photo campaign that is not a frontal attack so much as guerilla warfare, infiltrating people's minds, gradually changing their attitudes towards disability, and bringing about an inclusive society.

Ace photographer Vicky Royhas already started his "Inclu Yatra", as he calls it, capturing profiles of unknown or little-known PWD whose stories will keep appearing on the EGS website. Over a year, the campaign would have covered all 28 states and 8 union territories, and all 21 disabilities mentioned in India's Rights of PWD Act (RPWDA). It will not stop at a year — the stories will keep flowing — "infinite stories", as the tagline says.

Well, such an ambitious campaign doesn't come out of the blue. What lies behind EGS are four intense months of planning and execution when we defined its key elements and fine-tuned our strategy.
We carefully chose a group of volunteers with differing skills that they excelled in, and created teams responsible for different areas: technology, design, content, social media and funding.

We laid down the 'givens': no compromise on quality; equal number of male and female PWD; special focus on rural areas; and a steady stream of two stories (one woman, one man) a week throughout the year.

Another iron-clad decision was regarding the social media content. There would be no 'Like' buttons or counting the number of 'Views' because (a) it was easy to make a story go 'viral' without it being read and (b) no story was worthy of being 'liked' more than another. The links would be shared in a word-of-mouth manner with only those who were bound to read and appreciate them.

Fixing a catchy name for the campaign took a lot of head-scratching. After toying with several coinages we decided to go with the abbreviation of the familiar slogan. EIGAS sounded too clumsy, so we removed the verb and preposition and came up with EGS.

Our first task was to build a pipeline of stories before the launch date. How would we choose the subjects? It helped that many of the volunteers were familiar with the disability sector. Vicky being a grassroots photographer had connections with numerous NGOs who also helped source PWD in rural areas. We were absolutely clear that so-called 'achievement' should not be a criterion. We believe that every individual has their own challenge to overcome and their own unique story to tell.

The modus operandi was simple: Vicky would pass on the mobile numbers of the PWD as and when he photographed them and the writers would do the interviews. Wherever it was possible to capture stories in video format, the very accomplished Chandan Gomes accompanied.

The tech team built an idiot-proof 'air-table' for the website, onto which stories could be periodically and smoothly uploaded even by a technosaurus such as the content editor. Vicky would send his photos to the tech team to be uploaded after the editor had chosen them. We had to keep accessibility in mind, giving descriptive photo captions for the blind and visually impaired to read using the screen reader. We decided on five images of each PWD that showed them in different settings at home, work or leisure. On social media, many more pictures could be accommodated.

While interviewing, language was a crucial factor. The writers quickly checked with one another which regional languages they were fluent in, especially in the non-Hindi speaking states. If a PWD spoke a language that none of them could speak, they had to find an interpreter or another volunteer who would do the interview.

Travel, stay, food and local transport were going to cost a pretty penny, so the ever-obliging Vicky cut corners as much as he could, staying with friends wherever possible. Then came the second wave of the pandemic and it became increasingly difficult if not downright dangerous for Vicky to enter certain states; he has been picking his way through the relatively safe and open ones.

It was time for the launch and we decided to start with a bang, with a story each from the east, west, north and south of the country, two men and two women. In keeping with the occasion, one of them would be a person with autism. For subsequent weeks we would put out stories on a day and time of the week when there was maximum online traffic.

We are hopeful that this campaign puts the spotlight on PWD and that their stories carry a timeless message for everyone. Do visit the Everyone is Good at Something website, subscribe to the channel, share on your social media pages and do your small bit in making India Inclusive.