5 Ways To Design Our Lives For Impermanence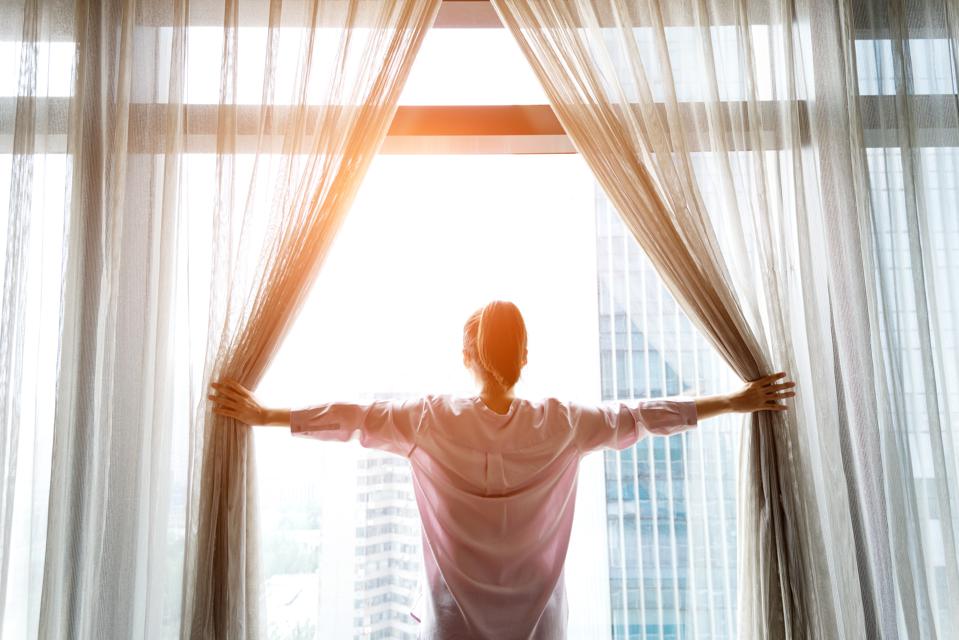 "Nothing in the world is permanent, we are foolish when we ask anything to last, but surely we are more foolish not to take delight when it lasts" – Somerset Maugham

I remember how when I was interviewing a candidate for a job, he mentioned to me, "I am looking for a permanent position." The reality is, there is no such thing as a permanent position, there are only regular ones. Why are we so obsessed with permanence when nothing in the world is permanent? Not jobs, not relationships, not friendships, not our nationality, not our status, not life itself.

We want things to stay exactly as they are. Because permanence feels like security. The rich try to beat impermanence by putting their names on buildings and organizations in the hope that their legacy will live on. For some it is a branding exercise; for others, it is sheer ego-enhancement. In all cases, permanence is an illusion.

So, let us examine the concept of impermanence in different contexts. Buddhism views impermanence (Anicca or Anitya) as one of their essential doctrines that posits 'Everything changes and nothing lasts forever.' Everything from our emotions to our thoughts and feelings, from the cells in our bodies to the plants around us, is changing and decaying continuously. Even our views change and evolve as we grow.

The concept of permanence is also embodied in architecture and nothing epitomizes this more than the Ise Shrine, one of the architectural wonders of the world. Situated around 270 miles west of Tokyo, the shrine dates from at least 685 C.E. You can either consider it 20 or 1335 years old, since it has been systematically reconstructed in an elaborate ritual every 20 years since the seventh century.

In many ways, the Ise shrine has become for Modern architects an antithesis of the Western way of building. Noboru Kawazoe in his book ISE: Prototype of Japanese Architecture writes that the Japanese were not interested in preserving old buildings as such. "It was the style, not the actual structures embodying it, that they sought to preserve for posterity. Everything that had physical, concrete form, they believed, was doomed to decay; only style was indestructible. Fire can destroy a wooden building in a matter of minutes: the philosophy of the impermanence of all things was a solace to a people that built only in wood."

Impermanence is the only guarantee in life! Growing old, losing a loved one, getting fired, getting divorced, meeting with an accident or suffering an unexpected financial loss — any of these can happen when you least expect it, maybe in the middle of a family vacation or during a regular day at work. We have to learn to roll with the punches rather than continue to reel under them.

The question is: how can we deal with impermanence in our day to day lives?

Accept impermanence as normal

COVID-19 has brought home to us the fickleness of our plans and the impermanence in our lives. Events postponed, travels cancelled, economy tanking, jobs lost, and we are only in the beginning of what could be a long period of uncertainty. Planning for permanence will create more anxiety. Be prepared for change and work towards embracing whatever change comes your way. Being patient helps you think clearly and overcome a challenging situation.

Sharing and letting go

People often want to escape from anxiety, anger and sadness. It is important to adjust to life's changes in a healthy way by allowing ourselves to feel, get involved with support groups, talk to people, or seek therapy. The same applies to a positive experience: sharing it helps everyone.

Find opportunity in impermanence

Every situation whether painful or joyful carries a hidden opportunity to be turned into something wonderful for yourself and others. If we are able to convert our ups and down into purpose, by serving others, we can find meaning in our lives. As Rumi said, "Live life as if everything is rigged in your favor."

Be thankful, everyday

One of my neighbors is 80-year-old Jiri, whose wisdom outweighs his age. I occasionally seek his help for my domestic chores. He is one of the most fun loving and active men I've met. I asked him how he managed to stay relaxed in the midst of the current uncertain situation. His response: "I get up every morning and say thank you." That made me realize how profound it is to start the day with a sense of gratitude, instead of doing so only when good things happen.

Treat life as finite

Doctors are often directly faced with life's impermanence. In the midst of healing they must also deal with death. As Ram Dass says, "Death is not an error, it is not a failure, it is taking off a tight shoe." Death makes us realize that just as life is finite, suffering is also temporary.

The Vietnamese monk Thich Nhat Hanh reminds us: "Impermanence does not necessarily lead to suffering. What makes us suffer is wanting things to be permanent when they are not."

Help is here to assist individuals, teams, and companies navigating these difficult times. Learn more.