International Day Of Friendship: 6 Lessons Learned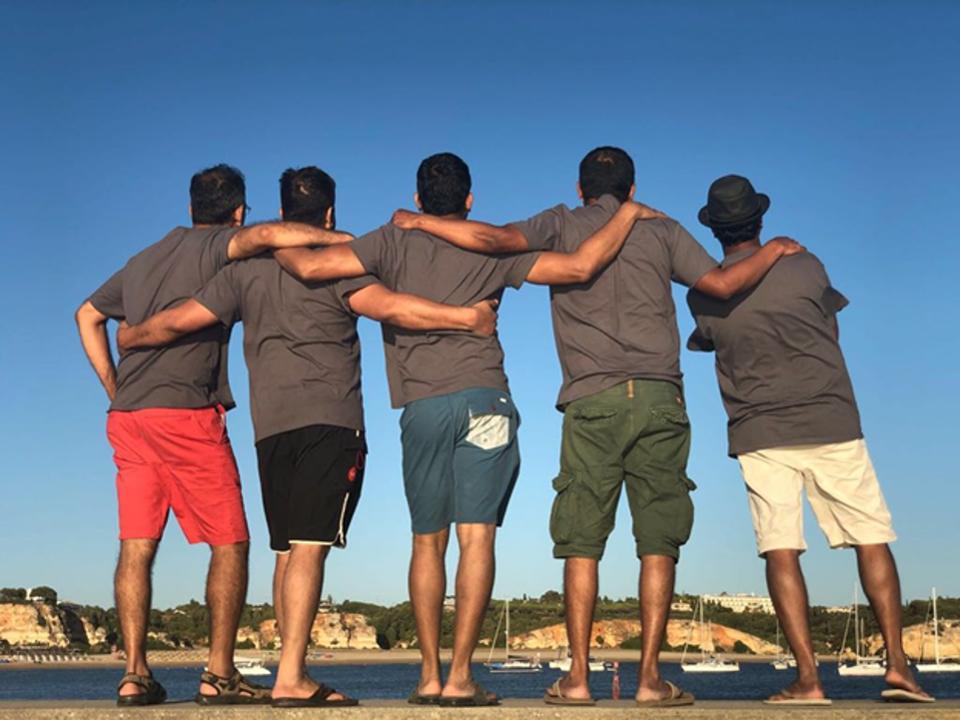 Over the last 25 years we all have moved from carefree adolescence to the realities of adult life — love, heartbreak, marriage, children, deaths and career struggles. How does friendship evolve when some achieved startling and unexpected success while others did not? When some found happiness in their love lives while others did not? When some bonded more strongly while others drifted apart?

In observance of International Day of Friendship, this is what happens when you go on a two-week summer vacation with your best friends and their families, 25 years after you all first met in college.

1. The most intellectual discussion is on receding hairlines and bulging waistlines: With your best friends, you connect where you left off. No pretensions and no expectations. It's funny how quickly we can leave behind the serious things in life. Mid-life crisis becomes a reality when you desperately want to look younger. Everyone wants to cover their hairline, and while photographs are clicked, not a breath is taken.

2. There is no correlation between your current career success (or lack of it) and your academic performance in college: During our college days if we had predicted who would be most successful, we would almost certainly have got it wrong. However, in the company of your friends, your personal success and failures do not mean much. The cool thing is, they know you for who you were rather than for what you are. They even know what your pain feels like, without your having to explain much.

3. The spouses are keen to know about our college crushes: No discussion is complete without the failed love affairs and romance from college. The spouses are still curious about our college crushes and secretly search the Internet for what they look like now. Some turn blue on a mention of the exes. The important thing, however, is that the spouses get along now, for that can guarantee a friendship for life.

4. Food seems to be the top priority (interrupted by talks of sugar and cholesterol levels, and a promise to be more disciplined), followed by kids. Career is the least relevant. I have often wondered why food takes such a central place in our lives. Most of our vacation was spent on finding the right place for lunch and dinner. In fact it was the high point. Maybe food was just an excuse to get together and laugh our hearts out.

5. Guys still share a smoke and lie to their wives about it: College is where you had your first cigarette and alcohol openly (without having to hide it from your parents). A freedom that you eventually lose after marriage. Spouses have different levels of tolerance. So, when the gang gets together, there are moments of anxiety and exhilaration in reliving the old days — smoking, drinking and lying to the spouses about it.

6. We were happy just being ourselves: Finally, the small moments of pure freedom with your friends are way more precious than fame and fortune. Like books, it is better to have a few friends, but all good ones.

Speaking of books, my favourite one, The Class by Eric Segal, dealt with the Harvard Class of 1958 coming together for a reunion after 25 years. Other books on friendship, among my personal favourites, are The Interestings by Meg Wolitzer, The Group by Mary McCarthy, A Little Life by Hanya Yanagihara , Doctors by Erich Segal, Five Point Someone by Chetan Bhagat and Commencement by J. Courtney Sullivan.

The Class makes the reader sorry for its men, who were all looking for fame and fortune but forgot to have a sense of gratitude for what they already had in abundance. Having great friends is a quintessential part of a life well lived. Your friends have the power to shape who you are, for better or for worse.

They are there for your breakups, your makeups, marriage and divorces, your crisis, your birthday parties, your job interviews, your late-night phone calls, your ill-advised plans, and everything in between. They show up when you are desperately in need.

They also have the permission to occasionally embarrass you by speaking of moments when you were uncool. And if they gatecrashed your party, you did not mind either. Sometimes, they know you better than you know yourself; they tell you truths that you secretly wish they never told you! And above all, they cherish what's best about you and pretend not to notice the rest.

I will take the liberty to modify Neil Gaiman's quote, "If you want to imagine the future, imagine a time with your family and best friends. And a summer that never ends."