Modern Indian Authors & Cricketing Literature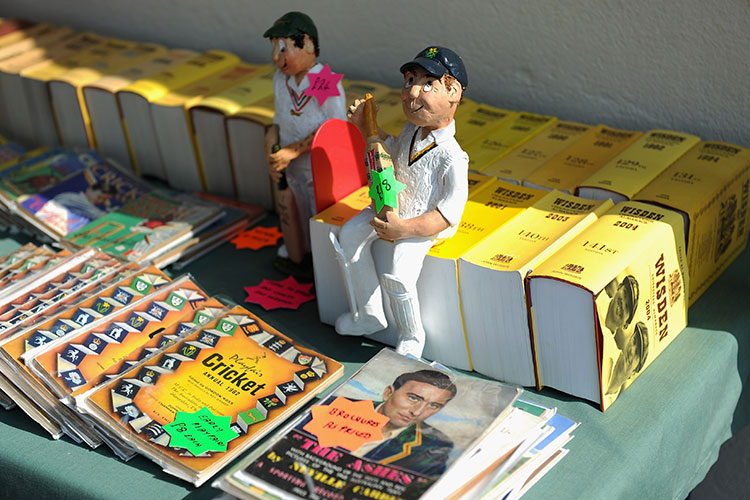 Two of my childhood passions – CRICKET AND BOOKS – gave me my first collecting focus: putting together fifty of the greatest books on cricket in the most interesting editions. It has been a journey that has taken me from the by-lanes – of Bangalore's second hand bookshops to J.W. Mckenzie Cricket Books in Surrey, England. My most recent find here is a charming edition of The Young Cricketer's Tutor by John Nyren, the book Neville Cardus, the poet of cricketing literature, called  "the first great cricket classic." It was first published in 1832, and the 1948 edition I bought has delightful wood engravings by the celebrated English engraver, John O.Connor, showing cricket as it was once played when the game was just being born.

I grew up in Calcutta and Cochin, and then moved to Bangalore where my second collecting focus took root: signed copies of my favorite modern Indian authors, from Naipaul to Rushdie to Roy. But what I really wanted to go after were the high spots, material signed by our most noted national figures – cultural and political – from the past and present. This was made doubly harder since anti-quarrian bookshops and rare book dealers are few in India. Ironically, collectible antiquarian material related to India can be more easily found in rare bookstores in the UK and the U.S than in India. For instance, when  I finally tracked down (and bought) a book signed by Mahatma Gandhi, it was with a bookseller in New Jersey!

Luckily, my work in the software industry involves a great deal of globetrotting, which allows me access to a wide variety of antiquarian bookshops and book fairs.In addition to material signed or owned by Gandhi, I now have in my collection books signed by Nehru, Tagore, Jiddu Krishnamurti and M. F. Hussain to name just a few, and I am in the process of nearly completing my collection of books signed/inscribed by Indian presidents and prime ministers.My present and most challenging collecting focus is trying to acquire antiquarian Indian material from the sixteenth century to the British Raj period: early printed books, documents, letters, prints, color plate books,
and Mughal miniatures.