Picasso, Dali, Husain, Bawa: A Collection Of Rare, Signed Art Books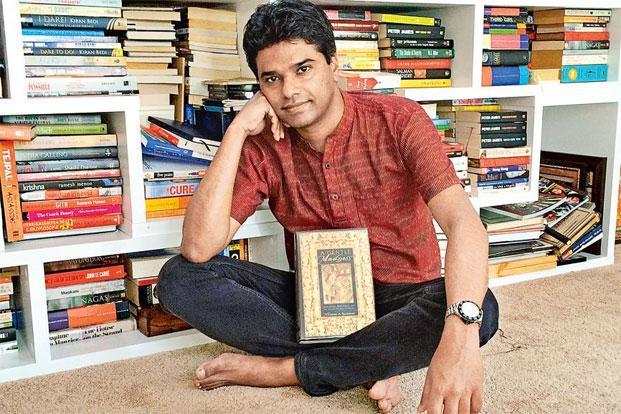 Every collector has a personal focus that is peculiar or unique to him or her, and mine has been collecting rare art signed books. First, you should know that there is such a thing as limited editions of signed art books and these shouldn't be confused with books that merely reproduce in print the work of artists. The limited edition art book contains original work by a major artist that is used to illustrate a significant or noteworthy text, either literary or cultural.

My first major purchase in this genre of rare-signed art books was Lysistrata by Aristophanes illustrated with original drawings by Picasso and signed at the colophon by the artist in pencil! When the book arrived I couldn't believe I was holding in my hand a book that had Picasso's signature, and what's more, was personally illustrated by him. I was lucky in getting this for half the market price.

I should like to tell you a little more about this marvellous edition: it was brought out by the Limited Editions Club in 1934 with 1, 500 copies, all signed in pencil by Picasso. In addition to the illustrations accompanying the text, it contained six etchings by the artist. In the market this edition, predictably, is expensive. And perhaps if I had not come across the copy I did, I may have forked out the asking price.

Instead I waited and one day I was told of a LEC Lysistrata copy that was available for less than the going price because it lacked the six separate etchings accompanying the book. But the copy itself was in very good condition and had Picasso's signature. That's all I needed to know. I said yes to the offer and, when it finally became mine, was thrilled to own a signed Picasso!

I now began to hunt for other rare signed art books. But before I go on to tell you of the other art books in my collection, I would like to go back a bit to tell you how my attraction to these books developed.

Having grown up in West Bengal, I was exposed very early on to art. I fondly remember the boys in the neighbourhood going to extra classes to learn art and the girls learning Rabindra Sangeeth. I was pretty good at painting (mostly water colors) and I could easily claim to be one of the better artists in my class – a skill that I gradually lost over the years. One of my last paintings was a Harry Potter poster – to impress my then girlfriend (and now, my wife)! My fascination for paintings and collecting them has since then grown. I started first with buying prints (since that's really all I could afford), and then moved on to buying originals. One of my prized possessions is a signed print of Hussain from his famous Gajagamini and Ashta Ganesha series.

I had got it for a very reasonable price (considering its value in the market today). Over years, one of my favorite artists has been Tirthankar from Delhi, who has made a portrait of my son every year. His Prince Chand's Buddha painting has adorned my walls for many years. (His work can be found at the Rastrapati Bhavan too). I have been fortunate to know and own works of Bangalore-based artists Yusuf Arakkal and S G Vasudev. Owning a signed print of Manjit Bawa is a rare piece since he did not sign many works. My friendship with India's most famous speed painter, Vilas Nayak, has increased my interest to get back to serious painting. Vilas has been kind enough to paint the jacket cover of Gifted, a book I co-wrote.

And with these early acquisitions of art works by my favourite Indian artists, I grew fascinated with collecting signed art books, and began looking for famous limited editions of art books signed by great modern artists. And that is how I arrived at the signed Picasso put out by the Limited Editions Club. I wanted my next major rare art signed book also to be another LEC production: James Joyce's Ulysses illustrated by Henri Matisse and signed by him. This was forbiddingly high on the market, and instead of waiting for a lower priced copy, I decided on another book signed by the artist that I could better afford.

This was not exactly a book, but a collection of forthcoming sample pages in a spiral bound folio format illustrated by various modern artists. One set of the pages were from Ulysses with one of the lithographs signed (again in pencil) by Matisse. This was clearly a one off copy – none of the other folio copies had been signed by any of the artists. Someone who had possibly known Matisse or had access to him then had managed to persuade the artist to sign one of the illustrations in this spiral bound book with sample pages from limited editions.

Another fine addition to my art book collection is Love Poems, illustrated with original drawings by Marc Chagall, and signed by him. Once again, I got it at less than the market price because a) the copy had defects with perforated holes in some pages, and b) it was not co-signed by the two authors of these poems (Claire and Yuvan Goll), as called for by this edition.

I do have a book signed by Dali (signed boldly and with his usual flourish) but my dream art signed book is something else by Dali that I have coveted for a long time: a set of illustrations of his interpretation of Alice's Adventurer in Wonderland, with every print signed by him. If my luck continues to hold, I might just spot that odd, bargain priced copy before anyone else does, and snap it up.

My interest in collecting signed, limited edition art books is not just for the signatures of the great artists that they contain, but also because they bring together literature and painting: here the imagination of a great poet is matched by the imagination of a great painter. Two glorious art forms in one object – how can anyone resist?

Note: This article first appeared in #Swarajya here.